2016 Honda Odyssey has game-changing HondaVAC® for easy cleanup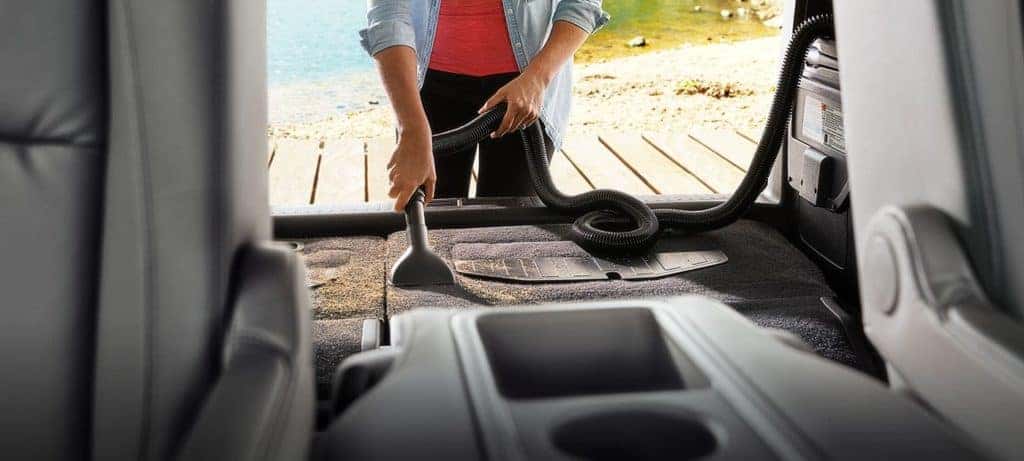 When the family road trip turns messy, the 2016 Honda Odyssey from your local Honda dealer has a built-in vacuum that puts cleanup within reach.
Wesley Chapel Honda has a great selection of the Honda Odyssey which boasts 3 rows of multi-configuration seating and room for 8.
But it is this family van's cleanup capacity that has everyone talking. And now you can get this family favorite for as low as $29,550 for a base model Odyssey LX. Step up to the Special Edition (or the Odyssey SE) trim and you'll get the HondaVAC® Built-In Vacuum feature for an affordable starting price of $33, 650.
A vacuum that needs no plug and no charging
Every parent knows that it takes mere minutes for the family vehicle to become littered with crumbs, wrappers and other items. But the 2016 Odyssey has a handy solution with the class-exclusive HondaVAC. Located in the rear of the van, it boasts a 12-foot hose that can reach every corner of the vehicle. So your vehicle can be cleaned again almost as quick as it became littered.
And this isn't a low-usefulness feature, either. The HondaVac has received the Good Housekeeping stamp of approval, so you know Honda has truly developed a quality vacuum.
Since it is built into the side panel in the rear cargo area, it's hardwired into the Odyssey SE from your local Honda dealer. Therefore, there is no need to plug it in or wait for it to charge. In fact, this technology, which was co-developed with respected Shop-Vac®, can operate continuously while the engine is running. Furthermore, the HondaVac will even operate for up to eight minutes when the engine is off.
So what are you waiting for? Visit Wesley Chapel Honda soon, and bring the whole family for a test drive of the most parent-friendly family van on the streets today.