Drive a Honda Ridgeline, and You'll Never Look at Truck Beds the Same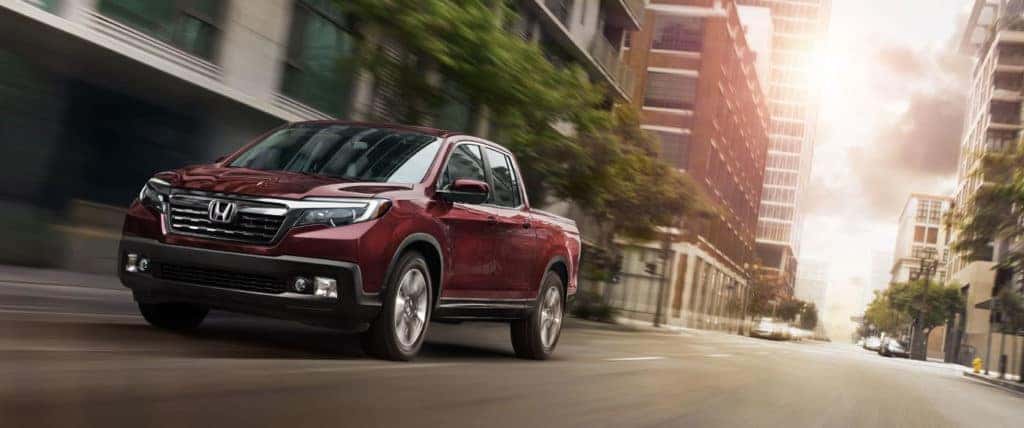 Wesley Chapel Honda has the perfect gift for truck fans this holiday season — the 2017 Honda Ridgeline.
The Honda Ridgeline was reintroduced to the lineup at your local Honda dealership this year. And it is revolutionizing the truck bed, which has become stale and unchanged for decades.
Less wheel wells, more cargo room
First of all, you know how those pesky wheel wells are always getting in the way and limit your ability to carry wide objects? Well, Honda designers found a way to minimize the wheel well housing to maximize cargo capacity. So, now you can simply slide in those 4' x 8' sheets of plywood with ease and not have to worry about jostling it awkwardly between those humps.
A new take on tailgates
Loading and unloading has also been upgraded with a new tailgate that lowers down or swings out. Yep, that's right — a tailgate that swings open! You have to see it for yourself to believe how much easier this makes loading as well as climbing in and out of the bed. No longer will you have to deal with the tailgate awkwardly sticking out much farther than the rear bumper and bruising your shins as you try to climb over and around.
Storage beneath your storage
We all know that truck beds are great for hauling motorbikes and ATVs. But where do you put the ice chest or the tent when you want to make a weekend of it? A 2017 Ridgeline from your Honda dealership in Tampa Bay features a class-first In-Bed Trunk® for storage under the bed floor. No technical explanation needed here … the Honda Ridgeline features storage space beneath the surface of the truck bed.
This is a mind-blowing feature, because it allows you to not only bring extra stuff along, but also keeps your stuff dry without having to fit it inside the cabin. There's 7.3 cubic feet of space in there, so feel free to pack a picnic in your ice chest, or a guitar for campfire singing. So now you can bring the bikes and some lunch and cold drinks without having to play Tetris to fit it all in!
Oh, and there's also an available 150/400-watt in-bed power outlet built right into the bed wall. So you can bring a TV or laptop and "rough it" from your favorite remote spot during the big game.
What are you waiting for? Come to Wesley Chapel Honda today and test drive a 2017 Honda Ridgeline. Come put its versatility and groundbreaking capabilities to the test.